Best HR and Payroll Management Software
Trusted by 250+ Companies
Transform the way your HR department works. Manage HR and payroll activities from a single software. Our HR software is used by hundreds of companies across the country – the best HRM software in Bangladesh.
Companies Using
The Best HR Software in Bangladesh


Get more from your HR and payroll system
With the right system, you can streamline your HR and payroll processes. This will help save time and money, as well as reduce mistakes. PiHR is a fully integrated HR and payroll software management system. If you're looking for the best HRM software in Bangladesh with features of employee task management, employee leave app, HR and payroll software, PiHR could be the best saas based HRMS software you should go for.
Choose The Right HR Management Software in Bangladesh
Companies Currently Using
Best Saas Based HR and Payroll Software in Bangladesh
We love developing great human resource management software. But what makes us the happiest is that we are sure our software makes life better for our clients. If we can free up your time to do great work, everybody wins.
Our HR software equips you with all the powerful features for human resources management in Bangladesh. That makes PiHR the best HR Software in Bangladesh.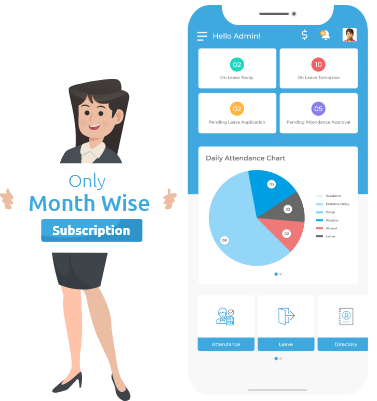 HR Management Software – All in One
Storing information electronically can improve efficiency in recording and finding information. HR Software used by companies can be beneficial where information is routinely lost or misplaced, or where large filling cabinets are needed to contain the information of a large workforce.
In addition to being able to store the information using less space and find needed data in seconds, electronic data can also be analyzed for strategic purposes and better secured against breaches and hacking. Contact us today to experience the best HR Management Software in Bangladesh.
No more spreadsheets! Time for payroll software
Spreadsheets are a huge waste of time. If a single software can fine-tune all HR and Payroll functions, isn't it better for you? PiHR software can take the hassle out of managing separate HR and Payroll Systems. Pay your employees quickly and easily. The simple and easy-to-use features of the software make it the software of choice in Bangladesh.
We are providing the best HR Payroll software in Bangladesh for medium to large businesses at monthly based subscriptions at affordable prices.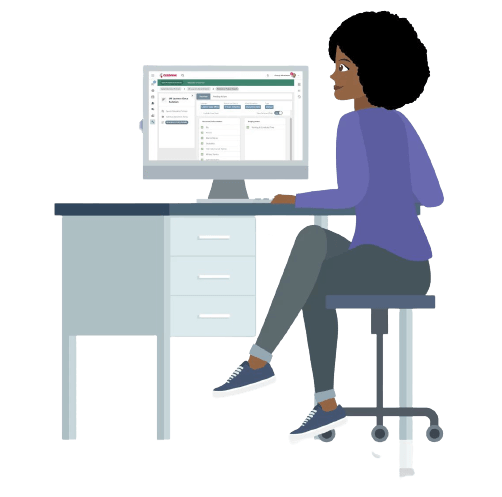 SaaS Based HRMS & Payroll Software
We invite you to take this self-guided tour through our best saas based HR software. You can go through and review at your own pace. If you still need to understand better, just schedule a demo or start your free trial with our saas based HRMS and have experience with the best HR Software company in Bangladesh.
Security
Our saas-based HR Software comes with pre-built security. We emphasize protecting software, data, and access control on every part of the system we build.
Employee Management Software
A complete HR Software centralizes all employees' data in one place. Usually, it stores all employee documents digitally. It can also provide a detailed analysis report of any employee.
Employee Leave App
It can be structured to follow the starting and closing of any specific leave year. It also provides support for the multi-level approver. A leave calendar is also included in the software.
Self service
With PiHR HR software, the employees can apply for leave and visit applications, provide daily attendance, view profiles for both organizational and personal information by themselves from an app easily. The supervisor can also approve leave, visit, and remote attendance and so on applications from the mobile app.
Payroll Software
Employees work for their salary. It ensures the employees that their salary is calculated correctly. It reduces the workload for the managers with salary One-click salary generation process and various types of reports. PiHR is the best HRIS and payroll software in Bangladesh.
Time and Attendance Software
Management needs HR software primarily to track attendance. It is beyond question how tedious a manual attendance system can be. Whereas an integrated HR software assures the best Attendance Monitoring recording. An office can have a fingerprint attendance machine instead of the traditional one.
Employee Management Software That Gives You Control
Employee management software is a gift of modern technology. Being an HR professional isn't an easy job. Keeping track of everything, managing things, and checking if everyone is getting paid could be mismanaged sometimes. Technology has come up with a solution like employee management tool. It makes employee task management easy for you and reduces the risks of human errors. It saves your time and helps to manage everything in a better and efficient way. 
Fingerprint Attendance Machine:
A fingerprint attendance machine is a time and attendance tracking software. It decreases fraudulence and ensures safe physical entrance in the workplace. You can keep the data secured by who is clocking in and who is clocking out. With the increasing number of employees, it becomes difficult to keep track of the attendance of every employee. It ensures automated calculation of employee attendance, working hours, etc.
Why PiHR :
HR and Payroll Software?
PiHR, the best HR & payroll software in Bangladesh simplifies HR processes not only for employees but for Managers as well. It is a great tool for making employees satisfied by ensuring correct records are kept and therefore a more reliable report on their performance of their activities can be generated. In the case of HRMS in Bangladesh, It is a compact package of Web and Mobile Apps with reasonable prices and tremendous features for small and large companies of Bangladesh.
Customizations
We have highly configurable options available in our HRIS. It definitely helps us to maximize customization within the system. A custom system according to your company's needs can bring more professionalism to the company.
Training & Implementation
Our HR experts provide a full coverage training for system operations and implementation of the whole system within an acceptable time frame. It ensures the best output for the managers from the very beginning.
Technical Support
Free technical support and IT experts are available to help managers to solve any kind of issues that may arise in day to day activity. They are efficient to tackle any given scenario related to our software.
I have found HR solutions to be very professional, easy and quick to obtain advice from and always very accessible.
By the end of their engagement, HR Solutions Partners had established a solid foundation that enabled our company to effectively manage our growth. They offered and delivered a strong cross section of skills to address and solve our critical HR needs.
We just wanted to thank you for all of the hard work and guidance. Your assistance made us produce a great handbook for our associates and managers. It is much clearer and easier to understand. The feedback has been positive on the changes we made.
Perhaps we noticed a bloom of business studies in the last three decades, whereas it was not that intensive prior to this period. The pillar behind this is the actualizing of factors related to business. Managing a firm's human resources is one of the vital...
read more
Frequently Asked Questions
Do you charge monthly or yearly?

We provide our clients with a monthly based subscription for the HR and payroll software and support.

How will PiHR HR and Payroll software help my organization?

From time-saving automation and notifications to intuitive online access for employees 24/7, PiHR is designed to benefit your whole organization. You'll cut down on paperwork and get facilities of cloud data storage, data security, boost productivity, promote engagement and deliver invaluable insight, so everyone can work smarter together.

How much PiHR Software cost?

Our PiHR Software and Service cost varies depending on employees and organization size. We have customized price packages for different kinds of needs. Please click here to know more about pricing. 

How secure is my data in PiHR?

PiHR is secured by design, independently certified to ISO and subject to 24/7 monitoring. Other measures we take to ensure cloud-based storage, data security include strong data encryption at rest and during transfer, advanced user authentication and authorization, operation system hardening, and the implementation of multiple firewalls.

Yes. You'll be benefited from expert support from our dedicated PiHR team of friendly Bangladesh-based consultants.

Will you help me to setup PiHR Software?

Absolutely! We know how important it is to setup and run HR software smoothly, so we provide a free PiHR Setup and core HR data upload service alongside a range of cost-effective implementation services. Also, we provide data migration services from other HR software.

Why does a small business need HR software?

Any company that is using spreadsheets and emails to manage the people side of their business is wasting time on admin and making life more difficult for themselves. A well-designed HR system like PiHR automates menial tasks allowing business owners to focus on the strategic work of growing the business. It improves the recruitment process, enriches payroll management, provides real-time feedback, improves employees, improves data security, helps make decisions.

How will I choose the best HR software in Bangladesh?

The most important factors affecting your decision are things like the size of your company, the working patterns of your team (for example full-time vs part-time working patterns), and user experience. It's important that your team actually use the system otherwise, as a company leader, you won't get any of the benefits the software is supposed to deliver – the best way of ensuring this happens is to pick a system that is well designed. You should compare some important things like cloud-based storage, subscription plan, support when you are going to subscription an HR Software plan.

What features are included in PiHR?

We provide important features on our hr software like attendance management system, shift management, employee leave management, payroll management systems, tax management, expense management, employee management, employee tracking, tasks management, digital noticeboard, notification, data encryption, IP whitelist, and more.

Does your company provide HRIS mobile apps?

Definitely Yes! Our company is always looking for ways to improve employee engagement. One way we do that is by providing HRIS mobile apps so you can check your work schedule on the go!
Say Hello
Any query? Feel free to write us!
Find Us
Locate us on Google Map